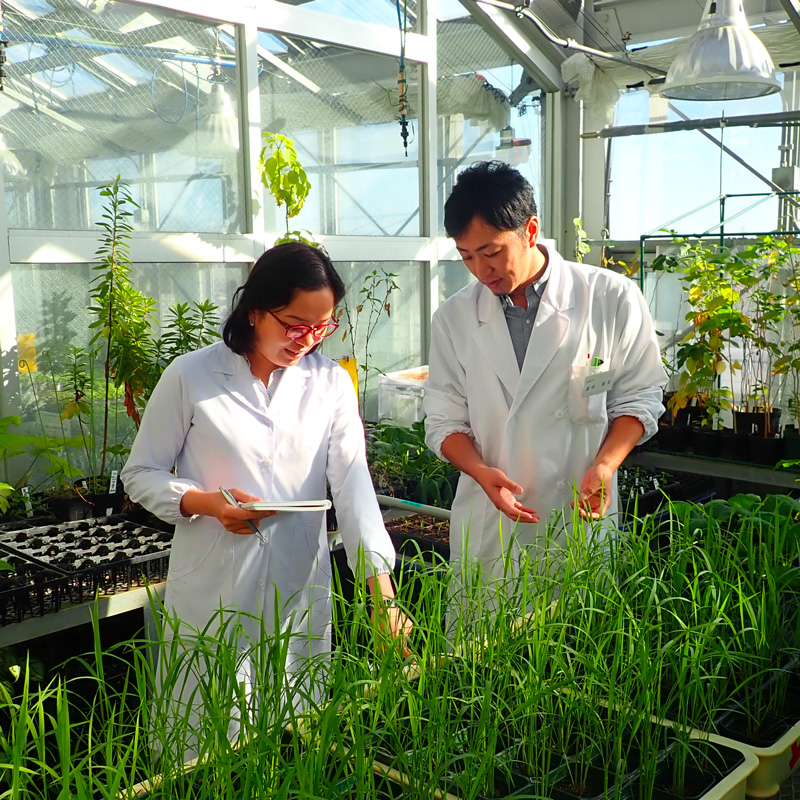 Name

Yuuri HIROOKA

Major

Frontier Bioscience

Lab.

Laboratory of Fungal Plant Disease Diagnosis

Research Fields

Systematics of Ascomycetous Fungi, Diagnoses of Plant Diseases caused by Fungi

Keywords

Phytopathogenic Fungi, Mycology, Fungal Ecology, Forest Pathology
 Many plants suffer from diseases caused by fungi, bacteria, virus etc. Research in our lab is focused on both the basic and applied aspects of the pathogenic fungi, and how they live with their hosts and in their environment. Research areas integrate mycology, ecology, epidemiology and genomics to develop a broader understanding of fungal pathogen diversity and their life cycles. The knowledge gained from these studies contributes to plant disease diagnoses which can help to not only minimize economic losses resulting from damage to crops, but also to develop conservation strategies for forest ecosystems.